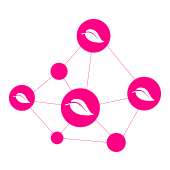 Global Experts Network
IGCAT experts believe that Food and Cultural Diversity is an important source of pride and entrepreneurial opportunities to increase local production and empower local communities.

IGCAT experts join forces to instil local pride by building alliances across local communities and across sectors to stimulate entrepreneurial thinking, creativity and innovation based on traditions and tangible and intangible heritage, elements that are important resources to empower and preserve cultural expression in local communities.

In doing so, IGCAT also increases awareness of issues concerning sustainable food systems and stimulates more responsible consumerism for the future.