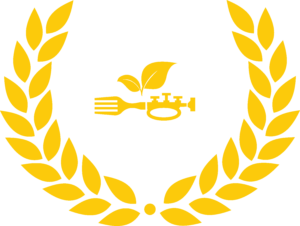 Food Film Menu 2021
Best European Film Overall
Winner of the category:
Food-related Visitor Experiences or Food Gifts from the Regions of Gastronomy
Best Potential World Region of Gastronomy Film
Winner of the category:
Potential World Regions of Gastronomy
(tie-break)
Synopsis
Short film from Menorca, European Region of Gastronomy awarded 2022
A food and love story is the first gastronomic short film made in Menorca, a fictional story from the 90's to the present day, which tells the story of so many Menorcan children, who interact and make friends with tourists on the island showing how people live and eat in Menorca. In this case, we wanted to tell the story of a child who has the dream of being a chef. One summer, he meets a foreign little girl with whom he makes great friends but who returns home once the holidays are over. Years later, life makes them match again and they meet again.
Credits
BENDITO FILMS
Director:
Gilbert Gonzalez
Screenplay:
Laura Tresserras and Gilbert Gonzalez
Production:
Paula Gonzalez and Imma Mas
Photography Direction:
Gilbert Gonzalez
Lighting and Assistant Camera:
Pablo Gonzalez
Sound engineer and sound post-production:
Martí Palma
Editing:
Laura Tresserras
Color post-production:
Martín Basilio
Original music:
Francesc Catalan
Makeup and hairdressing:
Paula Gonzalez
Coach actors:
Imma Mas
Synopsis
Short film from Saudi Arabia
Tales of Arabian people traditions, and a journey through Saudi's prominent palm trees destination and its unique culture and flavors! Glimpses into its rich agriculture, special bread bakeries, nuts roasteries, and the making of other signature dishes of Al Ahsa.
Credits
Production Company:
Merak Media Production
Producer:
Ali Al Rashdi
Executive Producer:
Majeed Hattaf
Creative Director:
Ahmed Eid
Director:
Mohammed Baqer
Production Manager:
Mansour Saeed
Director of Photography:
Basam Al Sharaabi
Editing:
Manour Asad
Coloring:
Mahmoud Al Nasr
Cast Manager:
Mohammad Al Shawaf
Music Producer:
Mohammed Al Juraibi
Producer:
Saudi – Welcome to Arabia (Saudi Tourism Authority)
Chief Marketing Officer:
Margie Whitehouse
VP of Marketing:
Mohammad Al Modhayan
Communication Advisor:
Raad Al Khanbashi
Project Manager:
Emran Al Raei
Winner of the category:
Food and Sustainability
Winner of the category:
Historical Food Routes
Trondheim – Trøndelag: New Horisons
Savonian Secret #tastesavo
Synopsis
Short film from Trondheim-Trøndelag, European Region of Gastronomy awarded 2022
Trondheim region has an amazing diversity in terroir, from the coast, mountains, forests and farm lands. The table is set. Meet some of the extraordinary people behind Trondheim's food scene, from established Michelin restaurateurs, to food producers and up and coming chef protégés.
Credits
BERRE Communications Agency
Director and editor:
Jørgen Hatmyr
Synopsis
Short film from Kuopio, European Region of Gastronomy awarded 2020 – 2021
There is a gastronomical region in Lakeland, Finland, that only a few really know. North Savo – a secret worth exploring. What makes this secret worth searching for? What makes savonians and this area unique? Here people live along with the rhythm of nature. They work for themselves and for their loved ones. North Savo is a treasure chamber with the soil as a floor and the sky as a roof. Welcome to feast at the savonian table. #tastesavo
Credits
Director:
Samuli Hahl
Writer:
Samuli Hahl
Producer:
Jouni Räsänen
Key Cast:
Various North Savonian Farmers "as themselves "
Winner of the category:
European Regions of Gastronomy
Winner of the category:
European Young Chefs
Hauts-de-France: European Region of Gastronomy
Synopsis
Short film from Hauts-de-France, European Region of Gastronomy awarded 2023
Colourful, tasty, joyful… : the gastronomy of Hauts-de-France cultivates the diversity of its flavours, know-hows and terroirs and a state of mind which have earned it to become the first French region to be labeled European Region of Gastronomy 2023. A candidature submitted under the sponsorship of Alexandre Gauthier, two-Michelin-starred-chef at La Grenouillère (Michelin 2021).
Through those who make the gastronomy of Hauts-de-France, this film shows the commitment of an entire sector dedicated to "eating better." Chefs, artisans and producers embody innovation but also reinvented tradition, talent, energy, enthusiasm, and the values ​​of hospitality and sharing forever dear to the people of Hauts-de-France. They tell us about the passion that drives them, and their love for their region in a sincere and moving way.
A land that's likely to have a soothing effect on those that visit, the Hauts-de-France region also calls for well-being on the plate. Producers and chefs are bringing local, "home-made" and "seasonal" produce to the menu, with all the generosity of "people from the north" of France. From gourmet restaurants to authentic taverns, trendy tables to country bistros, you eat as you live here: well with yourself, with others and with the planet!
This film symbolises the "art of taking care" that is very dear to people of Hauts-de-France region, making the beautiful values ​​of inclusive and eco-responsible gastronomy shine through.
Credits
Director:
Resonance Films (Project manager: Sébastien Eugène; Artistic Director / Cameraman: Maxime Pannetier; Director of Photography: Antoine Rousé)
Producers:
Hauts-de-France Regional Tourism and Convention Board
Campus of hospitality Trade Qualifications of Excellence – Hauts-de-France
Writers:
Hauts-de-France Regional Tourism and Convention Board
Campus of hospitality Trade Qualifications of Excellence – Hauts-de-France
Resonance Films
Key Cast:
Alexandre Gauthier (La Grenouillère)
Florent Ladeyn (Bloempot)
Sébastien Porquet (Le Saltimbanque/L'Auberge du Moulin)
Lucas Vannier (Château de Courcelles)
Marie Lohez (Le Tandem)
Jacques Grand (Auberge du Clocher Chez Jacko)
Romain Olivier
François Evrard
Adèle Bayard
Laurent Cnudde
Synopsis
Short film from Minho, European Region of Gastronomy awarded 2016
With his dish Mantença do lar do Minhoto (Keeping Minho's home), Rui Pedro Meira was elected winner of the Minho Young Chef Awards (MYCA) and gained his place as finalist to the European Young Chef Award 2019.
Credits
Producer/director:
Martin Dale
Winner of the category:
Environment and Food
Winner of the category:
New Food Trends
Taste Us by Roca Brothers
Slovenian Gastronomy: You Can't Spell Slovenia Without Love
Synopsis
Short film from Slovenia, European Region of Gastronomy awarded 2021
New video highlights Slovenia's green gastronomy as one of the key reasons to visit.
As Slovenia reopens again to tourists, the country has unveiled a new 'green gastronomy' video that offers an insight into why it is the perfect choice for a culinary adventure holiday. It also explores the close connection between first time Michelin stars awarded chefs, producers and the natural world that has led to Slovenia having been named European Region of Gastronomy 2021.
Slovenia: Europe's Most Exciting New Culinary Capital – As the new video showcases, the unique advantage of Slovenian chefs is their privileged access to local ingredients. Slovenian culinary philosophy is based on the principle 'from the garden to table' and this is reflected in the close relationships between chefs and local producers, as well as the deep connections between Slovenian landscapes and traditional culinary experiences. It is these close relationships, as well as a dedication to sustainability in all areas, that have led to Slovenia having been named European Region of Gastronomy 2021 as well as being recognised as one of Europe's most exciting new culinary capitals.
A unique insight into Slovenian gastronomy – Through the video, viewers will get to know the character and life of all six owners of a coveted Michelin star (Hiša Franko, two Michelin star Restaurant, Hiša Denk, Atelje Restaurant, Vila Podvin, Dam Restaurant and Gostilna pri Lojzetu, all one Michelin star Restaurants), and explore how their relationships with local producers help define and inspire their world class culinary creations. Chefs Ana Roš, Gregor Vračko, Jorg Zupan, Uroš Štefelin, Uroš Fakuč and Tomaž Kavčič are all presented in the video with the opportunity for viewers to share their vision, dedicated work, passion and love for food and the environment.
Of course, no video about Slovenia would be complete without a look at the unspoiled nature and environment that helps create such a variety of unique local ingredients. It also includes a look at Slovenia's award-winning winemakers, who are now being recognised by experts such as Decanter magazine as some of the best in the world.
The video was created in collaboration with the Slovenian Tourist Board with renowned National Geographic photographer and director Ciril Jazbec, internationally renowned director of photography Sven Pepeonik and food stylist Gruša Zorn.
The video was an instant huge success all over the media and also got it's first international award – Best International Video Promoting a Tourism Product FITUR 2021
Credits
Director:
Ciril Jazbec
Writer:
Katarina Jazbec
Producer:
Klemen Skubic
Slovenian Tourism Board:
Tina Sračnjek
Ana Savšek
Winner of the category:
Potential World Regions of Gastronomy
(tie-break)
Synopsis
Short film from Thailand
While the world is struggling to survive the catastrophe, many are debating about the unknown future. In this little town "Samut Songkhram", many hands put together just wanting to have a peaceful co-existence with their nature. Unique eco-system was given by its geographical location, where the river flows through the open sea. There will always be certain period of time in the day where the sea water and river stream merge. All raised farms or orchards are adapted to this natural system. This smallest town in Thailand with a size of only 416.7 SQKM, has nurtured food supply for the entire country. Thai food needs their produces of basic and vital ingredients, coconut sugar, coconut, shrimp, or krill paste, fish source, and sea salt. With their rich soil, this is the best place for super sweet pomelo and lychee. Not many people know that they have been fed by Samut Songkhram's people.
This documentary film manifests a simple daily life that is in danger because of the fast-changing pace of urbanisation. Current food security narratives must re-look at the traditions developed over centuries forming the vital 'DNA' of food cultures and how local people learn, adapt, and simply just listen to nature.
Credits
Produced by:
#homemadefilm
The film was produced as part of the research project "storytelling to enhance competitiveness"
Director:
Nisa "Nok" Kongsri and Kidsadakon "Tomchill" Sukmool
Executive Producer:
Jutamas (Jan) Wisansing
Key casts:
The people of Samut Songkhram, Thailand
The category winners of the Food Film Menu 2021 have been selected by an international jury of experts: