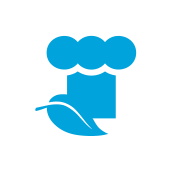 Regional Young Chef Ambassadors
Following the successful first edition of the European Young Chef Award in 2016, whereby ten talented chefs from different European regions competed, using local products and innovating on traditional recipes, nine young finalists have signed a protocol to be IGCAT Regional Chef Ambassadors and thus commit to supporting regional cuisine and local products.
Young Chef Ambassadors support local food products and innovation on tradition to contribute to a more sustainable and better quality of food experiences.

The Regional Chef Ambassador programme is an opportunity to give extra visibility to the talented young chefs while at the same time spreading IGCAT's message that cultural and food diversity is necessary to ensure sustainable futures for regions.