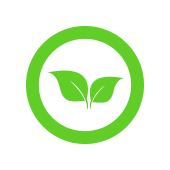 Local Food Gift Award
IGCAT is sharing knowledge and good practise to support local food producers in good sustainable business models, navigation of food and health regulations and discovery of how to integrate creativity and design in their process.
IGCAT uses an interdisciplinary approach in all its work, as well as encourages a service-learning approach wherever possible.
An initiative is currently being designed to support the development of  local food gifts  at regional level.
Main objective
To promote local and more sustainable food chain and consumption systems by identifying the best and most innovative food products conceived and produced at a regional level and that protect cultural and food diversity.
Target
The initiative is addressed to new or existing SMEs of different nature, including restaurateurs, food manufacturers and agritourism, local entrepreneurs and independent producers that can be categorized as creating hand-made or artisanal products.
Products' characteristics
Uniquely differentiated artefacts having authentic, natural qualities that mix fine ingredients or quality raw materials with the skills, passion, and care on the part of their manufacturer/s; they are products that are not industrially or mass-produced, but developed and delivered on a small scale, involving the lowest carbon impact as possible and a responsible use of energy and natural resources.
Benefits to be expected
By fostering the production of local food gifts, IGCAT strives to support local producers and traditions, increasing products' visibility at a local and European level and allowing them to be associated with values like sustainability, high quality, and strong connection with the territory and its community.
By means of identifying and highlighting excellent examples of local food gifts , IGCAT favours knowledge and good practices sharing among different regions.