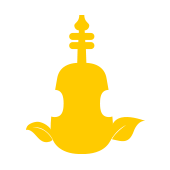 Capitals of Culture
A Capital of Culture title offers the potential to achieve economic, social, cultural and environmental outcomes.
Making the decision to bid for a Capital of Culture title demonstrates long-term vision and conviction in the power of culture to transform. IGCAT's uses an interdisciplinary approach (gastronomy, culture, arts and tourism) and service-learning philosophy (joining public, private, third sector and knowledge institutions) through training modules to resolve a common challenge and galvanise support for development changes at a local level.
Critical success factors identified by our experts and capacity-building will guide your city in the development of your bid and longer-term strategy.
IGCAT provides tailor-made service-learning modules to support cities in their ECOC journey – from initial bidding to the preparing for the second round jury visit. Our experts have a great deal of experience related to European Capitals of Culture either as former Directors or Jury members.  Selected IGCAT experts will spend several days in your city and guide intensive workshops with key stakeholders from civil society, political parties, businesses, knowledge institutions, and public services.
IGCAT also offers a one-day introductory seminar for cities considering bidding for the title to give them an insight into the costs, challenges and opportunities of holding a Capital of Culture title.
For more information contact: info@igcat.org